Message
Since its founding in 2004, Braveridge Co., Ltd. has continued to take on challenges as a manufacturer with designing and development capabilities that Japanese manufacturers have lost.
In recent years, Braveridge has become a rare presence with a factory in Japan exceeding our expertise in wireless communication technologies, performing one-stop operations from RF modules to planning, development and manufacturing of IoT devices.
From a perspective of hardware development and business as our backbone, we are in constant pursuit of resolving IoT issues and finding better solutions.
We provide a service platform that dramatically accelerates the speed of development and deliver products faster to market, not only with RF modules and IoT devices but also through MVNOs that include communication SIMs, cloud, and applications.
We strive to design the future of society that enables IoT from a broad perspective of the potentials of IoT solutions while strengthening our capabilities in product planning and development. It is our duty to push the limits of our knowledge and set high technological standards as we build the business we envision with the growth of the company and the society.
CEO Kohashi Yasunari

Company Overview
Company Name

Braveridge Co., Ltd.

Representative

CEO Yasunari Kohashi

Location

Head Office

3-27-2 Susenji Nishi-Ku, Fukuoka City, Fukuoka Prefecture, 819-0373

Itoshima Factory

1999-19 Higashi Itoshima City, Fukuoka Prefecture 819-1122

Capital

JPY100,000,000

Establishment

July, 2004

Numbers of Employees

Head Office: 36,
Itoshima Factory: 55 (September, 2020)
Quality Policies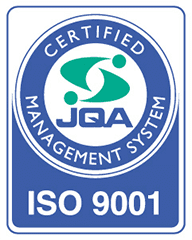 We at Braveridge Co., Ltd., are committed to provide quality that meets the expectations from the industry with our original technology, expertise, and wisdom from all members of the group.
Reflecting such aspirations from the community and from our customers, we are dedicated to improve our knowledge and exercise wisdom, to comply with relevant laws and regulatory requirements, and continuously take actions to refine our quality management system.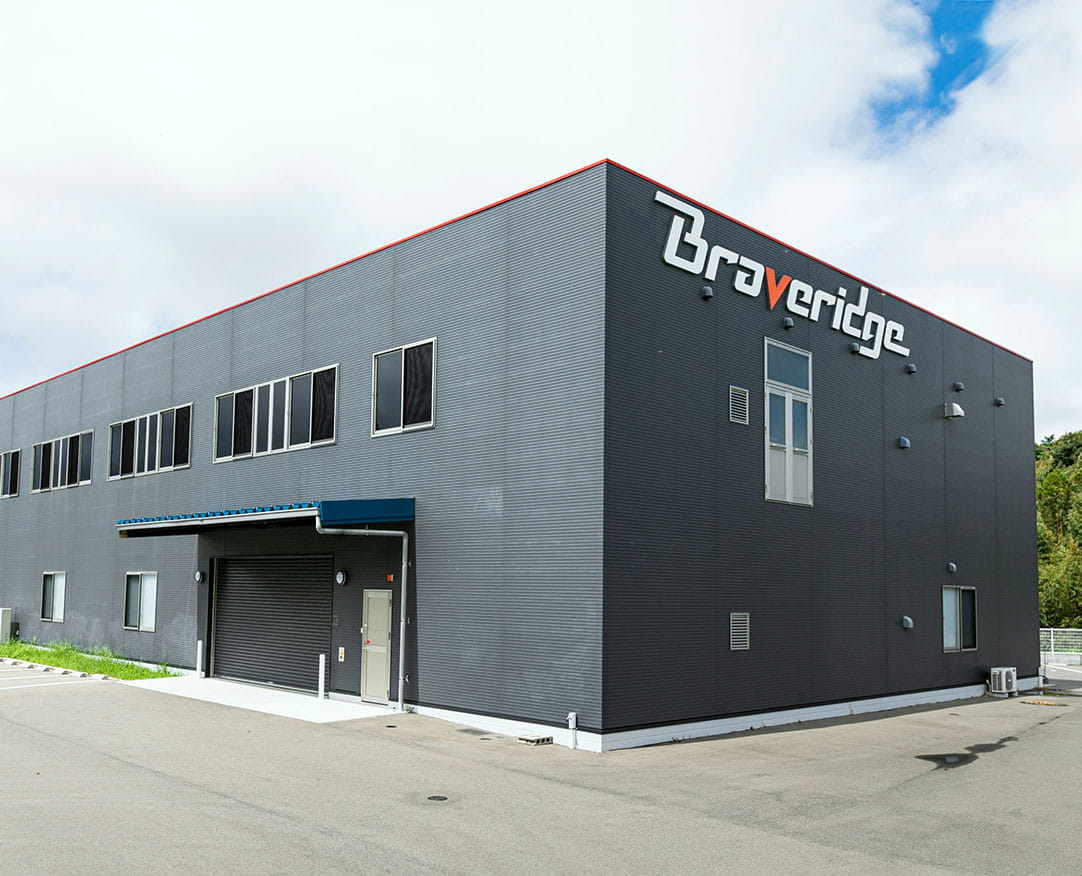 Itoshima Factory
The factory was completed in 2017 as the first private company location of the "Itoshima Research Park" developed by Fukuoka Prefecture. It is located approximately 15 minutes by vehicle from the head office. We also offer factory tours, please feel free to contact us.
See Details
Corporate History
July,
2004

Established a company at Kyushu Institute of Information Science Venture Support Center in Ogori City, Fukuoka Prefecture

2006

Began development work and sales.

Established Braveridge Molding Company, a molding factory in Shenzhen, China.

2007

Started wholesale of self-developed fitness machines domestically.

FM Development and sales of FM transmitter started.

2008

Manufacturing and sale of electric toys started. (produced in China)

Manufacturing and sale of FM transmitter started. (produced in Japan)

Manufacturing and sale of high-pressure oxygen capsule started. (produced in Japan)

2009

Developed 6 new models of transmitter.

Started to develop AC adapter in Japan.

2010

Developed 8 new models of FM transmitter.

Moved office to Nishi-ku in Fukuoka city.

Self-obtained AC adapter PSE (passed on the first examination), and started production in June 2010.

FProduction for FM transmitter started for SONY Walkman.

2011

MFi (Made for iPhone) Licensee Agreement(iAP1) signed with Apple Inc.

Started shipment of FM transmitters with MFi license for BKS

2012

Launched the sale of the world's smallest in-vehicle cigar charger and USB cigar power supply (double-sided USB) for Buffalo Inc.

Mass production and sale of taxi radio system (for Mobile Create Co., Ltd.)

2013

Shipment made for Samsung SDI for a Charge control module.

Established Braveridge Fukuoka Factory. Started operation of in-house manufacturing facility.

Acquired MFi Licensee Factory Certification (iAP2) with Apple Inc. (with Braveridge Fukuoka Factory)

Started manufacturing FM transmitters for Apple Lightning connector, shipment of Bluetooth®LE modules.

Ultra Quick Charge, Quick Charge mobile battery production started.

Start-up support business started.

2014

Started sales of iBeacon, Beacon, Bluetooth®LE evaluation board, Drippy-kun etc.

2015

ODM, OEM for Bluetooth®LE

Developed Docomo Linking products

Joined LoRa Alliance

2016

ODM, OEM for Bluetooth®LE

Developed WiFi modules

Developed LoRaWAN modules

2017

Certified as a designated corporation of the Green Asia International Strategic Comprehensive Special Zone.

Braveridge Itoshima Factory completed.

Scheduled to establish an evaluation and verification subsidiary within the Social System Demonstration Center.
(Antenna evaluation, anechoic chamber, EMC verification etc.)

LoRaWAN public service demonstration experiment started in Fukuoka City.

2018

LoRaWAN public service demonstration experiment started in Itoshima city.

Implemented a capital increase through third-party allotment totaling 500 million yen.

Selected as a "Startup Factory Construction Project" by the ministry of Economy, Trade, and Industry.

Adopted the year 2018 IoT system related product development support project by Fukuoka Prefectural Industrial and Science and Technology Promotion Foundation, and started development of "Reservoir Management System."

2019

Obtained a medical device manufacturing registration certificate
(Registration number: Head office 40BZ200131, Itoshima Factory 40BZ200132)

Obtained telecommunications carrier notification number: Notification number: H-30-01544)

Obtained ISO9001 Certification (Registration certificate number: JQA-QMA16103)