1
Platformer to accelerate IoT,
from RF module to cloud IoT platforms
We provide everything necessary for IoT as our original products, from RF modules to devices, communication lines, and cloud IoT platforms.
We offer an IoT platform "BraveGATE" for the entire cloud IoT system to be build in a shorter lead-time, and "SonicBoards" (development board with RF module) to help cut the total development lead-time and cost of IoT devices. These are the IoT platformers that provide efficiency of the whole IoT system and services for speedy commercialization.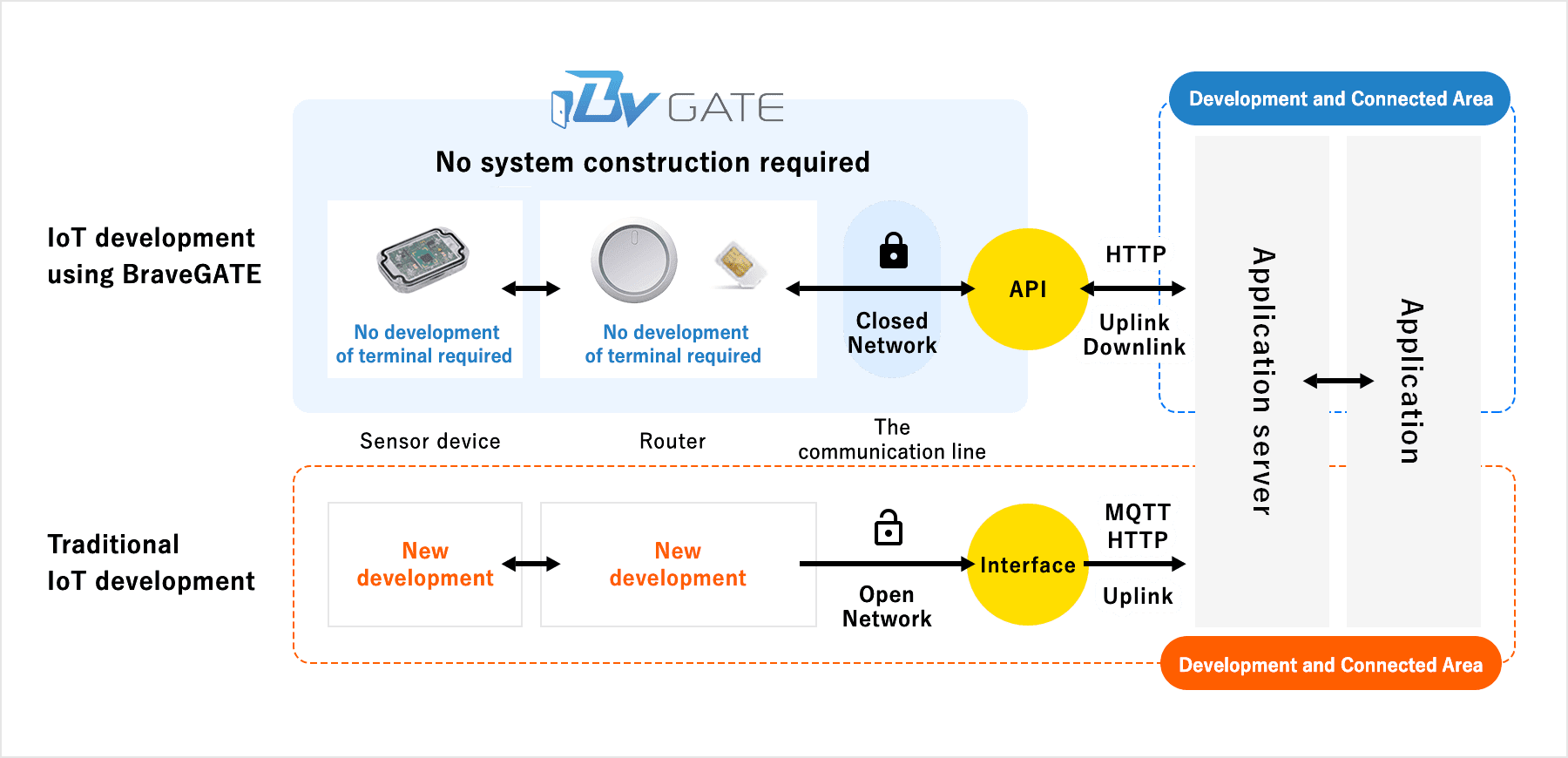 Various release information
From Development to Manufacturing
2
One-stop from planning concept to design
development and mass production
We are involved in every step of in-house designing and development, from product planning and conception to circuit design, antenna design, architectural design, mechanical design, mold design, and firmware development.
From the initial stages of designing and development, we initiate ""Concurrent Development"" that simultaneously promotes productivity and material procurement. By assembling products at our factory in Japan, we are able to develop and start mass production in a timely fashion.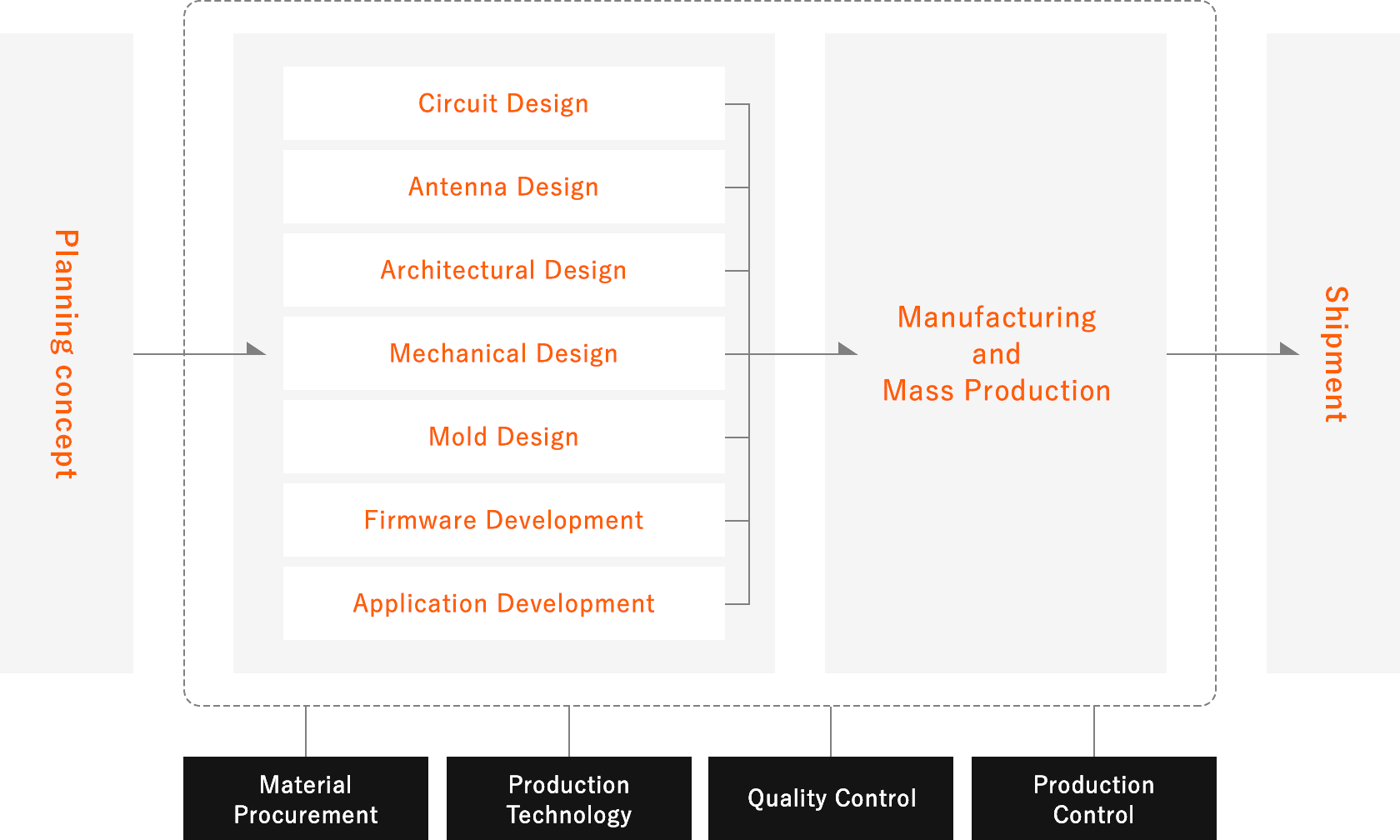 3
Mass production at Itoshima Factory for
products planned and developed at the Head Office
Braveridge shifted production to Japan in 2008. All products go through the final assembly at our factory in Itoshima city, Fukuoka Prefecture, and packed and shipped after inspection processes.
We are truly proud of the Made in Japan Quality, especially for the flexible ajustments in schedule or quantity etc. that is made possible by having production in Japan.
We can get immediate feedback from the factory to the head office, which enables high productivity and cost reduction.
Advance planning and development
4
Advance Planning and Development are
possible only by knowing the latest needs and seeds
We listen to customer's voices on a daily basis, study the latest trends in evolving communication technology, update ourselves with the technological trends of chip makers, and actively catch up with new components etc. We are able to achieve advanced planning and development only by knowing the needs of the site and the latest seeds.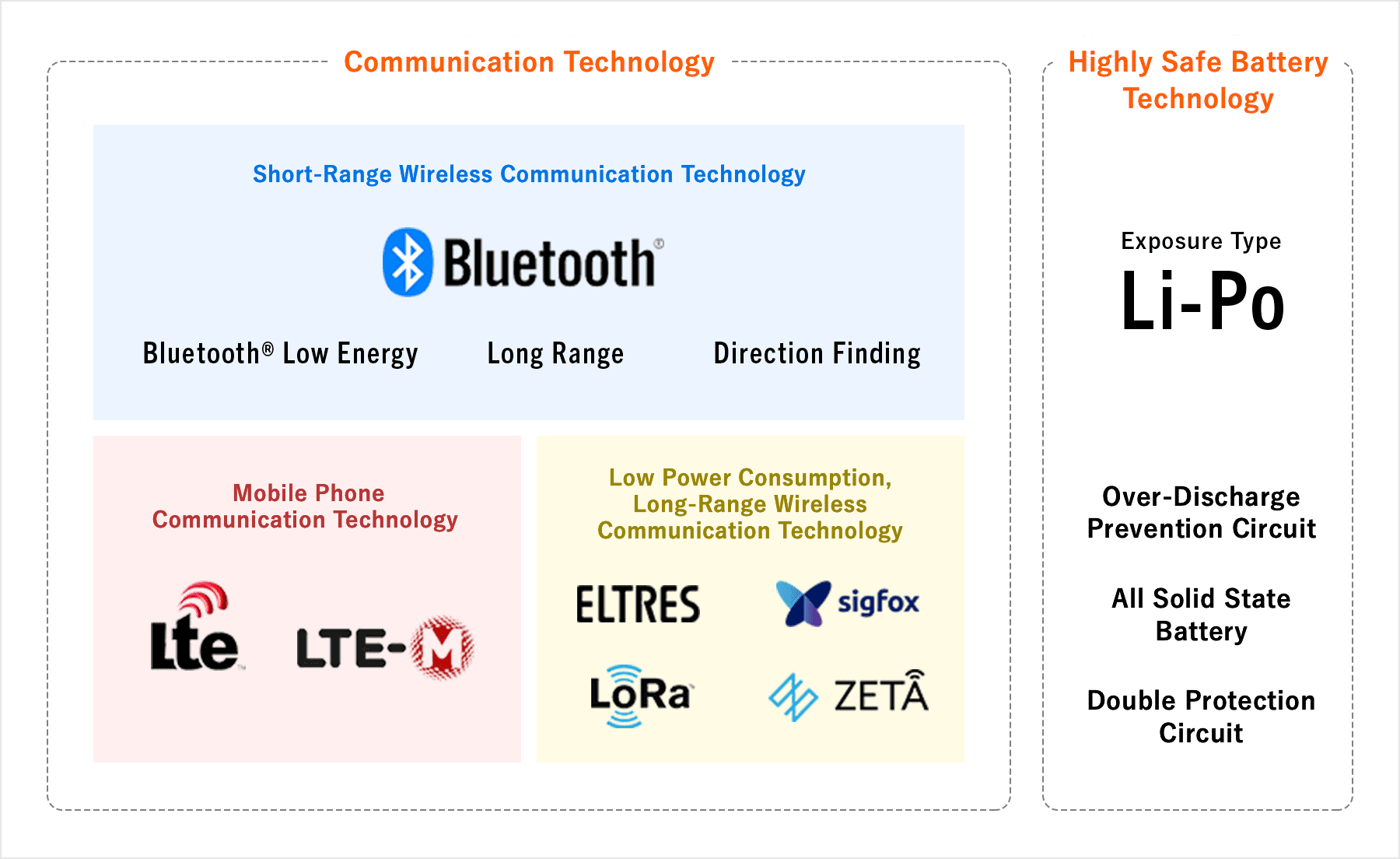 5
From Fukuoka to the world with
domestic IoT devices and services
Since the company was established, we have based ourselves abroad and have been promoting procurement and development from a global perspective.
From now we will disseminate Japanese manufacturing, innovative technology, and Made-In-Japan IoT devices and services from Fukuoka to the world.